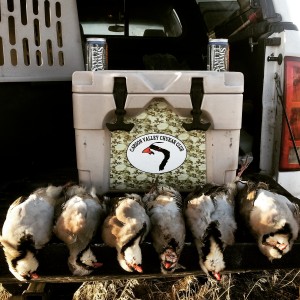 For 34 years, the Carson Valley Chukar Club has hosted one of the premier wildlife fundraisers in the State of Nevada. With your generous support and contributions, we have raised an unprecedented amount of money that has help support worthwhile programs to enhance our wildlife and improve opportunities for our youth, outdoor hunters and wildlife enthusiasts.
Last year the Carson Valley Chukar Club was able to fund, the following projects:
Desert Creek Conservation Easement for Bi-State Greater Sage-Grouse
Upland Game Forecasting Tool
Fire reseeding and restoration throughout the State of Nevada
Multiple NDOW upland game monitoring projects
Due to the COVID-19 pandemic and current State mandates and restrictions, it is with a heavy heart that our Board of Directors have made the decision to postpone our 35th Annual Fundraiser this year.
Although it may seem as though the whole world has come to a halt, the need to help fund wildlife, conservation and outdoor projects is as great as ever. There are many upcoming projects that cannot be funded without your help. While this year's fundraiser may be canceled, we ask that you consider making your annual due donation, and more if possible. Your contribution, whether big or small will have a great impact on the projects we fund and help ensure our way of life for future generations.
Donations can be made by clicking the donate button below or
mailed to:
Carson Valley Chukar Club
PO Box 1122
Gardnerville, NV 89410
We all look forward to seeing you all March 5, 2022!