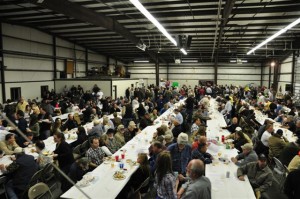 SPECIAL EVENT NOTICE
Join us for the 28th Anniversary Celebration Chukar Club Banquet
March 1, 2014
Held at the Douglas County Fairgrounds beginning at 5:00p.m. Enjoy an exceptional meal consisting of tri-tip, homemade beans and salad. The raffle and auction items will include rifles, shotguns, fishing equipment, wildlife artwork and much more. Tickets are $30.
Click below to purchase tickets for the annual fundraiser, March 1, 2014.
Click here to view the 2013 Fundraiser Flyer!